※ Company Profile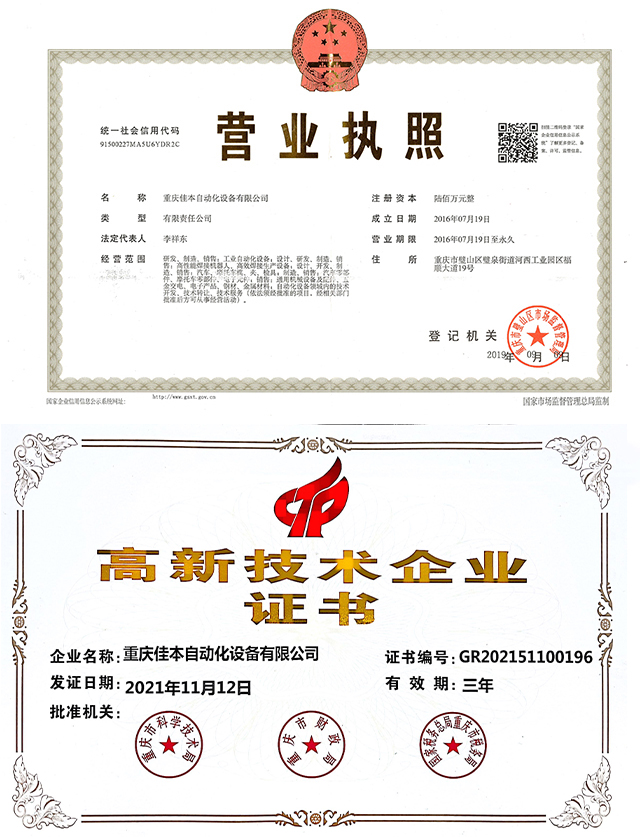 Chongqing Jiaben Automation Equipment Co., Ltd. was established in July,2016. The company is located at No. 19, Fushun Avenue, Hexi Industrial Park, Bishan District, Chongqing, with a registered capital of RMB 6 million yuan. Jiaben is mainly engaged in auto welding and process planning for assembly line equipment. Design, manufacture, installation and adjusting of production lines and automation workstations, welding fixtures and other automotive equipment services.
The main team members of Jiaben have been worked on design, manufacture of auto welding assembly line equipment since 2010. They have more than many years of experience in this filed. In 2016, Jiaben moved to Bishan district to establish Chongqing Jiaben Automation Equipment Co., Ltd. Currently, there're 35 employees in the team, including 8 designers who are responsible for the project process, plan and design work. 5 management people are responsible for the company administrative management.22 people are in the production department responsible for manufacturing and debugging. The after-sales service team is experienced and responsive.
Currently, Jiaben Automation has a production workshop area of 2,000 square meters. We have a number of dedicated processing and testing equipment: 2 machining centers, 10 CNC wire cutting, 4 CNC milling machines, 1 gantry milling, 2 CMM (each for FARO and Hexagon). We also have processing equipment such as rocker drills, grinding machines and lathe. The external cooperation processing system can be equipped with 5 machining centers of 5 meters long with 40 wire cutting machines, 28 CNC milling machines, and auxiliary equipment. It can complete the whole process flow of design, processing, assembly and testing of the project independently, so as to control the whole process of the development quality during the project. So far, we have completed the automobile equipment projects for Changan Automobile, Chongqing Lifan, Beiqi Yinxiang, Sichuan Yema, Dongfeng Xiaokang, Liuzhou Wuling and Vietnam Chien Thang.
The tenet of Jiaben Automation: customer satisfaction, innovation, integrity and win-win. We will provide quality services to customers with the principle of excellence.
※ Company goal
Strive to create the most innovative and cost-effective auto equipment. Committed to cost innovation and technology innovation.
To make customer obtain newer and better technology with lower cost and higher productivity.
※ Company Philosophy
customer satisfaction, innovation, integrity and win-win
※ Quality Objective
credit first, delivery time of equipment project 100% meet the contract requirements;
Quality first, innovative technology, excellent service and quality.
High quality and fast, to create a Chinese automobile equipment brand.
※ Quality Policy
all staff involved in manufacturing domestic first-class equipment;
First-class quality comes from first-class management
Quality for survival, innovation for development.